Should We Recover Files From Ransomware – Is It Safe
As a computer user, you must have had the experience of being attacked by virus. As for
ransomware infection
, it is not as popular as virus attack. Yet, there's still great chance that a storage device, especially computer will be infected with
ransomware
.
Just like computer virus,
ransomware will cause many problems
: preventing you from accessing the computer/phone, encrypting your files, disturbing normal system performance, etc. And it looks like those problems will not be fixed until you do what the ransomware ask you to do (
generally, the ransomware asks you to pay for a large sum of money
).
Needless to say, we, especially those who have very important data saved in the drive infected with ransomware, tend to spare no effort to make computer (or other devices) work normally again.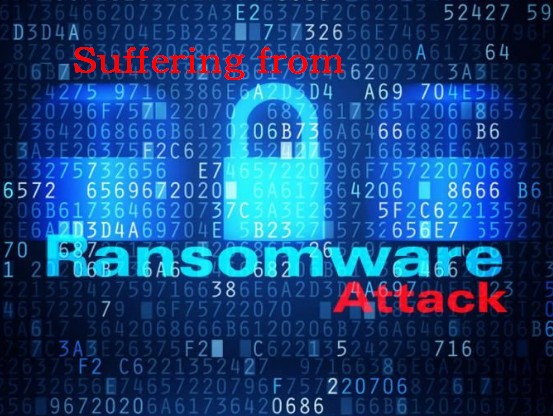 However, we suggest companies or individuals suffering from ransomware attacks
don't pay the money
.
Why
? Here's the credible explanation:
a) If we paid, the ransomware designers will have more money for software research and development, making it easier to create and spread malware.
b) It's risky to pay since there's no guarantee – no one can confirm that paying the money/doing what the ransomware asks us to do will certainly give back our access to files in PC or other devices.
So, here's the deal: we suggest you to
recover files from ransomware
attack with reliable solutions unless you don't care about the data inside at all.
Look, what we want to say exactly is – ransomware recovery is possible and it's often a better choice than just throwing in the towel and giving the money that ransomware wants us to pay.
Latter in this page, we'll focus on ransomware introducing, ransomware spread analysis and ransomware file recovery in order. At last, we'll discuss how to prevent ransomware attacks. So please
don't get into panic when attacking by ransomware
; just
stay calm
and read the following content to
acquire suitable solutions
.
Now, let's go from "
zero
" to "
hero
".
What Is Ransomware – How to Distinguish
In simple terms, ransomware refers to
a type of malware
used by hackers to hijack people's assets or resources and then take advantage of this to ask money from them.
Ransomware often do the following things: encrypt files, modify system files, send blackmail notice, etc.
It is way too easy to notice that ransomware becomes one of the computer network threats with the fastest quantity increase in recent years. Hackers usually require people to pay the ransom with electronic money, in exchange for passwords to decrypt computer data.
It is estimated that hackers are able to gain a total amount of millions of dollars each year by means of spreading ransomware.
Phenomena of Ransomware Infection
Abnormal things would appear on the computer/device infected with ransomware sooner or later. Generally speaking, ransomware will take effect through the following ways:
1.
Lock the screen of computer or mobile terminals
: when you're in the middle of using computer/mobile phone, an unexpected error may occur and stop you continuing to use it. In the warning message, it provides the way (
paying money
) to unlock your device.
2.
Give a fake error
: a malicious piece of JavaScript code is used to lock people's web browser so as to show a fake error with warning message. It tells you to "
contact Microsoft technicians
" and then give you a phone number. However, if you call that number, you will be asked to pay a large amount of money in order to "
fix
" the issue as said in the warning message.
3.
Prompt a fake security threat
: a warning window may appear suddenly on our system, saying that security threat is detected on our computer and we need to download some kind of antivirus program. Obviously, the purpose of such ransomware is to horrify people so that they'll be willing to spend much money in buying antivirus program.
Here's the Top 10 Best Antivirus Software for 2016 if you need.
4.
Give notice saying users' files are encrypted
: when using computer, you may also see a pop-up window showing that your personal files are encrypted. Actually, the warning screen could come up at any time to tell you that the computer files are unavailable completely!
Note
:
Usually, the error message/warning screen won't let you close in any way. The main point it wants to say is: you must pay a fine to unlock computer or decrypt personal files.
Important News about Ransomware
According to records, in September 2013, Dell SecureWorks found a kind of ransomware called "CryptoLocker".

It is sent as email attachment to infect computers and encrypt hundreds of types of files (including spreadsheets, databases and images); then, the user will be asked to pay 300 dollars or 300 euros.

According to statistics, just in the first 100 days, the software has

infected 200,000 ~ 250,000 systems

.


In August 2014, the New York Times reported such news: a piece of ransomware called "ScarePakage" has

infected about 900,000 Android phones

within a month.



The software will not only access the phone's camera and calling feature, but also pop up a message on the phone's screen, accusing the users of spreading pornography. In this case, users have to pay a few hundred dollars of ransom to regain normal use of phone.


In December 2014, researchers from Sophos and ESET discovered a piece of self-replicating ransomware called VirLock (also known as VirRansom).

The software will not only encrypt users' documents, images, audio, video and compressed files on computer, but also lock the computer screen. It will

ask for Bitcoin

on the grounds of copyright infringement.
How Does Ransomware Get into Computer
In the past, ransomware is mainly designed to attack enterprises, not individuals. Well, as ransomware becomes more and more popular, its target has changed
from only enterprises and companies to all computer & electronic device users
.
Now, let's take a closer look at the common ways in which ransomware is transmitted. Please read them carefully if you want to put a spin on it to protect PC from ransomware as much as possible.
Spread of Ransomware
The transmission mode of ransomware is very similar to that of most Trojans. Here are the commonest ways of transmission:
When users visit a malicious web site inadvertently, ransomware may be
downloaded automatically through browser
and then run in the background.
Ransomware may be
bundled with other malicious software
so that users may download them carelessly.
It may be sent through an email as the attachment. When users open the email, they'll be infected.
Ransomware may be hidden in files saved on portable storage devices. When this device is connected to computer or other devices, ransomware infection will be brought.
All in all, you should
be vigilant
about unauthorized sites, unknown emails & links and unsafe portable devices to stay away from ransomware, so as to protect data.
This will show you exactly how to protect company data.
Can We Remove Ransomware from PC
Well, you shouldn't fall out of your seat when actually being attacked by ransomware somehow since the infection is so hard to be well prevented. To be honest, what you need to consider at this critical moment is how to
rescue your PC from ransomware
.
In many people's point of view, before considering ransomware infected file recovery, they would be wondering whether they can remove ransomware from PC. Now, we'll give our solution.
First of all, you must know what you're exactly risking – all your business and personal data. Then, you should follow the methods mentioned below with special care to try to remove ransomware.
According to Microsoft Security Center, the latest appropriate security solutions can be used for system-wide scan, in order to
detect and delete ransomware & other malicious software
that may be installed in our computer.
The following Microsoft products can be chose to remove threat: Microsoft Security Essentials and
Microsoft Safety Scanner
.
In March 7, 2016, news from Macrumors said that the first ransomware was appeared on Mac platform. And some related sites warn users that they should
delete the infected software ASAP
!
According to search, the software associated with this infection is BitTorrent client. Mac OS X users who're running version 2.90 now are suggested to
upgrade it to 2.92
(
since the 2.91 version may also be infected
) and then
remove 2.90
.
Users can also
start the "Activity Monitor"
in Mac OS X to check whether the process – "
kernel_service
" is running or not. If it's running, please force to end this process.
Is It Safe to Recover Files from Ransomware Infection
The ransom of ransomware includes real currency, Bitcoin or other virtual currency. And in general, the designer will set a pay time limit. Sometimes, the ransom will be increased as time goes by. What's worse, sometimes, even if you paid the ransom, you can't decrypt your files or regain normal use of system.
What a terrible experience! Yet, though it's awful, we have a cure. We provide methods for you to try to recover files after ransomware. After all,
files are always the most important thing
.
Discussion on Ransomware Data Recovery
We can't ensure that everyone can finish ransomware recovery successfully with the methods we provide. And no one can actually give you such promise. What we're doing is providing
the most effective file recovery software
to help you recover files from ransomware as much as possible.
Now, let's download MiniTool Power Data Recovery (
for Windows
) or
MiniTool Mac Data Recovery
(
for Mac
) to a clean storage device. And then install it to finish preparations for ransomware data recovery.
Download Now
Step-by-step Guide on Recovering from Ransomware
There're basically 2 ways to recover files after ransomware infection.
1.According to
Microsoft Malware Protection Center
, the files you lost because of ransomware attack can actually be found by Windows.
You must confirm that File History (
in Win10 & Win 8.1
) or System Protection for previous versions (
in Win 7 & Windows Vista
) feature has been turned on before the computer is infected. Then, restore your files by
turning to the previous versions
.
However, sometimes, the ransomware may also encrypt/delete the backup versions as well. What does this mean? Actually, it indicates that even if the File History/System Protection for previous versions feature has been enabled, we could also lose all entries to our files.
Note
:
So, we strongly recommend users to backup files manually or by using reliable backup software and then save the backups to a removable drive (disconnect the drive every time after backup was finished).
Or, you can choose the second method to recover files corrupted by ransomware – adopting MiniTool data recovery software.
2.To use MiniTool Power Data Recovery to recover files from ransomware, you only need to
finish three steps
. You'd better remove your hard disk and then connect it to another clean computer.
a)
Run the software and choose "
Damaged Partition Recovery
" to scan the target partition which has the files you want to recover.
Or you can choose "Lost Partition Recovery" to recover data when you can't see the partition you want to scan.
b)
Select the partition as we said and then click on the "
Full Scan
" button lower right corner in order to search for needed data.
c)
Look through all the data found by software, check the files you need and click on "
Save
" button to choose a drive to store them.
If you're running Mac, you should
get MiniTool Mac Data Recovery instead
. Then, the process to recover data from Mac is almost the same with above one.
Useful Tips to Stay Away from Ransomware Invasion
Make sure your equipment has all the software in the latest version. You'd better enable automatic updates to get all the latest Microsoft security updates in time.
Turn the Firewall on or install omnipotent anti-virus/anti-malware program.
Do not open any links in spam or on suspicious sites and keep all your software (including web browser) updating to the latest version.
Be careful when using computer in public or connecting to a public network.
In short, you can't be too careful when important data is involved.
Bottom Line
Whether you've realized the potential threat of ransomware or not, you are easy to fall victim to it. So, our suggestions are:
a). we should take effective measures to avoid ransomware and other malware as far as possible;
b). even if we are unluckily be attacked by ransomware, we shouldn't be panic;
c). just stay calm and choose the most proper methods for file recovery from ransomware;
d). remember to backup files to removable device on a regular basis;
e). form good computer using habit.
When files are actually lost, please choose reliable data recovery software to try to get them back on your own, without causing any privacy leakage.
Common problems related to partition recovery and our solutions: