MiniTool Power Data Recovery Error Code and Solution

If Power Data Recovery cannot be launched from 64bit Windows operating system and returns the following error message:
Please download and install the "
Microsoft Visual C++ 2008 Service Pack 1 Redistributable Package MFC Security Update
" manually from Microsoft's website. Then relaunch the program.
Here is the link to the download page:
https://www.microsoft.com/en-us/download/details.aspx?id=26368
Please click the download button and download the file "
vcredist_x64.exe
". Execute the file to install the update. When it finishes, relaunch Power Data Recovery.
If the download does not start after you click "
Next
" button like this: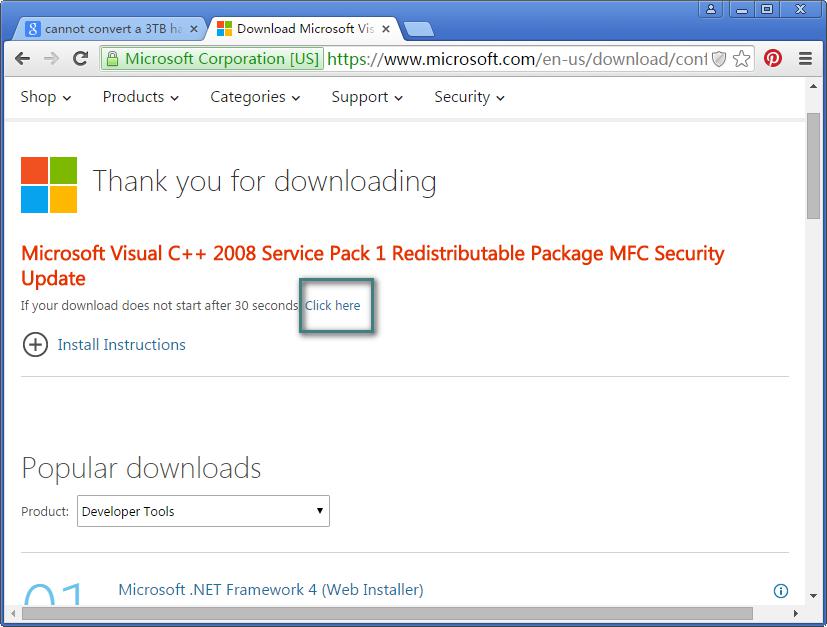 Please tap on "
Click here
" to get the following interface:
At this time, as long as you tap on "
Click here
" which is after the required system file, the download will start.