Here's Proof For All That FAT32 File Recovery Can Be Easy
As computer users, especially advanced users, we can't be unfamiliar with file system. It is used in operating system to define the file organizing methods/data structure of disk or disk partitions. Basically, file system is made up of three parts: file system interface, software collections used for object manipulation and management and objects & attributes.

FAT, acronym of File Allocation Table, is a popular file system among the past few decades. FAT operating system includes 5 types: FAT12, FAT16 and FAT32. Both of previous two file systems (FAT12 and FAT16) are basically eliminated now, while the last one (FAT32) is still using on many of users' drives.




Users might be wondering whether FAT32 is a safe file system, how's it performance and is it possible to recover files from FAT32 partition after useful files were lost. Taking all of those aspects into consideration, we decide to guide users through the brief introduction to FAT32 firstly, and then change the subject to FAT32 file recovery, including causes of file loss and solutions to solving it.

The following content is quite useful for not only users who want to perform FAT32 partition recovery, but also those who need to recover files from other common partition types, such as FAT16 and NTFS.


Things about FAT32 You Should Get Hands on
Adopting 32-bit file allocation table, FAT32 is greatly enhanced in the aspect of disk management. Windows 2000 and Windows XP are able to read and write FAT32 file system of any size. However, formatters on those platforms could only create a FAT32 file system with a maximum capacity of 32GB. Compared to the so-called more advanced file system – NTFS, FAT32 is better on this point: FAT32 partition can be accessed directly under DOS system, while NTFS can not.

As we all know, under the Win 9X, the maximum capacity of partition that FAT16 can support is 2GB. In fact, we store computer information on the hard disk in a minimum unit called "cluster"; the smaller the cluster is, the higher the efficiency of information storage will be. For FAT16 partition, the larger the partition is, the larger the cluster and the lower the storage efficiency will be. And this will definitely cause the waste of storage space.


Features of FAT32
Meanwhile, with the improvement of computer hardware and applications, FAT16 is not able to well meet the requirements of operating system any longer. FAT32 is developed and released based on those points. Compared to FAT16, FAT32 has following features:



The size of drive supported by FAT32 can reach up to 32GB, but it can't be smaller than 512MB.


Adopting smaller clusters, FAT32 can store information more efficiently. Generally, there'll be a 15% increase in the storage efficiency.


FAT32 can relocate the root directory and use the backup copy of FAT. Besides, the boot record of FAT32 partitions is contained in a structure where critical data are saved, thus reducing the possibility of operating system crash.



Limitations of FAT32
At present, FAT32 is supported by almost all common operating systems, such as Win95, Win98, Win2000, Win2003, Win Vista, Win7, Win8, Windows Server OS and Mac OS. Though FAT32 is better than FAT16 in many aspects, it still has some defects. For instance, running speed of FAT32 is lower than that of FAT16 due to expansion of the file allocation table.

In fact, FAT will not organize files into complete fragment when new data are written into hard disk after previous files were deleted. After long-term use, those files will become increasingly dispersed, which continues resulting in an obvious decrease in read and write speed. Hard disk defragmentation is a solution, but it must be performed frequently in order to maintain a high efficiency for FAT. One of the most annoying design flaws of FAT32 partition lies in that it fails to give support for a single file which has a capacity of more than 4GB.




For above reasons, FAT32 has gradually stepped down from the stage of history and been replaced by other more advanced file systems like NTFS in many cases.

Link to Twitter


4 Reasons for FAT32 File Loss
Files saved on a FAT32 partition may be lost due to lots of reasons. But no matter what the reason is, users will need to recover files from FAT32 partition unless all of them are of no use. Now, we'll focus on telling users how the files are lost, hoping each of you will never be put in such situation.

1.Files lost during FAT32 to NTFS conversion: to break through the limit of FAT32 and achieve better performance, an increasing number of users decide to replace their old fashioned FAT32 partition with new advanced NTFS partition. And the most direct way that common users could think of is reformatting the FAT32 partition.

During this process, users can change it to NTFS without any trouble. But the difficulty lies in formatting action will destroy all data on this drive. So if users have important files here, they must transfer them out or back them up. Then, they could start the reformatting with no worries. And at the end of reformatting or backup, users can transfer data back to this partition. But, what if users forget to transfer out/back up these data? Or what if partition formatting is performed to the wrong partition?




Others users would prefer to choose a file system conversion tool they think is suitable to convert FAT32 to NTFS directly, skipping the troublesome work of data transferring. This is, actually, feasible and even more effective. Yet, the problem is not all the conversion tools on current market are powerful; the truth is some of them tend to cause data loss problems. And even though users choose a professional & nearly perfect tool, data loss issue could also be caused due to users' improper or even totally wrong operations.

To sum up, data can easily be lost from a FAT32 partition during reformatting or file system converting process.

2.Users' accidental deletion: accidental deletion forms a major part of file loss reasons. We all are possible to make mistakes no matter what we're doing. That often happens in a flash, leaving no room for us to regret. But it really doesn't matter if users have made a mistake in deleting wrong files and partitions. In both cases, they don't need to throw in the towel. The reasons is simple, FAT32 file recovery after unintentional deletion is all too easy.




If users are careful enough, they could find much free FAT recovery software on the internet, which provides functions like FAT32 undelete. Just take a glance at them and choose one to get prepared to recover deleted files from FAT32 partition as soon as you can. To be honest, MiniTool Power Data Recovery is an excellent choice; it has been developed by a company which has devoted itself to this filed more than 10 years and it owns over 1,685,539 users.

The difference lies in, if users only deleted useful files from a FAT32 partition, all they need to do is choosing a powerful FAT32 recovery tool or hiring a data recovery agency to finish recovering deleted files for them.

However, if they deleted a partition (partitions) from disk, they'll have 2 choices: the first one is adopting great partition recovery software to do FAT32 partition recovery directly, regardless of lost data; the second choice is completing FAT32 file recovery firstly with recovery software and then creating a new partition and transferring data back into it.

3.Virus attack: when users' computers fall victim to network virus, there's a large possibility that files or even partitions on the hard drive will be damaged. Users will be put in a tight spot once virus is detected on computer since in general, a good chunk of crucial working data, studying material and personal files are saved here in the local drive.

In such case, how to recover FAT files or NTFS files must jump to the first on users' priority list. And what's bothering users a lot is what they need to do first – killing virus or recovering lost files or partitions. Our suggestion is: if users care more about the partitions than files saved here, just choose a reliable FAT32 partition recovery tool to restore all partitions; but if the lost files are of great importance to users, they'll need to recover them firstly from FAT32 partition to other devices, maybe removable disks, and after that, create new partitions according to needs and transfer recovered files back there.




By the way, if users found one or more partitions on their hard disk had been damaged, becoming RAW, uninitialized, unallocated or bad disk, they should choose "Damaged Partition Recovery" to recover files lost from both FAT32 partitions and NTFS partitions.

4.Improper disk management: this type of reason includes 2 aspects; one is that users choose defective management tool to solve disk problems and enhance performance, the other is that though a proper tool is chosen for good management, users' impropriate operations still lead to data loss of different degrees.


Theory of FAT32 File Recovery
As you're about to see, lost files can be recovered completely some times, while in other cases, missing files will be gone for good. Why? This really depends on the actual situation of how data are lost and what users have done squarely after data loss disaster.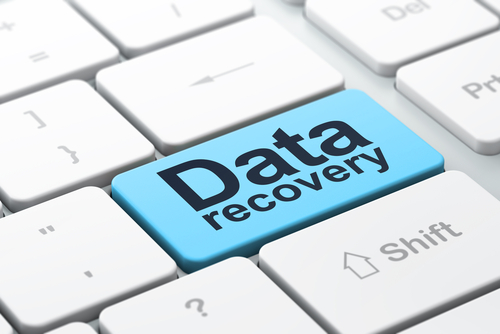 Basically speaking, files are stored into tracks of hard disk and allocated in accordance with cluster. One cluster can only save one file while one file could occupy several or many clusters. A catalogue-like structure, which includes a pointer directing the first cluster of files, is used in Windows to realize effective management of files.

Only when the FAT table and FDT are working together, can the management of files on the entire disk be unified and can the exact location of deleted files be accurately located. Here is how a file is deleted under Windows OS (operating system): no matter a file is deleted by users on purpose or unintentionally, the first character of this file in FDT will be changed to "E5", which indicating deletion; the corresponding information saved in the second sector of boot sector and showing the disk space occupied by certain partition, on which the deleted file is stored, will be changed.

As a result, under the condition that new file is not saved to the place where deleted file was located, we can recover deleted files from FAT32 drive correctly by modifying corresponding location and searching for E5 deletion mark according to data storage structure and data link of deleted file .

Share New Skills


3 Steps to Recover Files from FAT32 Partition
To-the-point, you should install MiniTool Power Data Recovery before or as soon as you are in face of unexpected file loss. You know, choosing a useful tool always greases the wheels. We're pretty sure that MiniTool Power Data Recovery Free Edition V7.0 is one of the best free FAT recovery software, enjoying high reputation among people who have used it. Now, let's dive right in starting FAT32 undelete.




Step 1: run the recommended software to see its main window. Choose the most suitable functional module here; it will help you go from "zero" to "hero".

Download Now


If only useful files are deleted by you or virus attack (partitions are working well), you should just choose "Undelete Recovery" to recover deleted data.


However, if partitions are deleted by you/virus attack or the entire disk suddenly become RAW, uninitialized or unallocated, you need to choose "Lost Partition Recovery" instead.


If files are lost during file system conversion or because of serious virus attack/improper disk management, "Damaged Partition Recovery" module is highly advised.


If you tend to recover certain types of files from FAT partition, just click on "Digital Media Recovery" and then only select the corresponding file types under "Settings".

Step 2: choose the certain FAT32 partition or disk containing lost FAT32 partition, and then click "Scan" or "Full Scan" button at the bottom right corner of corresponding functional module interface.




Step 3: look through all found files at the end of scan and check the needed ones directly by clicking mouse. Of course, you're allowed to use "Find" or "Filter" function to detect desired files more accurately. At last, you ought to click on "Save" button and choose a new storage path for the files waiting to be recovered.

Wait until all checked files are recovered to specified place, you can close the free data recovery tool for FAT32 to end FAT file recovery process. Now, please take actions immediately to give it a shot.


Common problems related to partition recovery and our solutions: