Tutorial On SD Card Recovery For Windows 10 You Can't Miss
With the
increasing demand for large capacity
, memory card gradually becomes a must-have; it can be applied to a lot of electronic products we use frequently: mobile phones, digital cameras, multimedia players, tablets, and so on.
After noticing the potential market of SD card, various manufacturers starting to produce their own product. However, the
quality of those SD cards is not all the same
. To reduce cost, some even choose to use inferior components for producing SD card.
Thus, we suggest not choosing too-cheap SD card; on the contrary, they're supposed to choose SD card with high quality and assurance, in order to avoid unwanted sudden SD card data loss caused by quality problem.
In addition to that, users should pay high attention when using SD card with important data stored in. After all, human error and other kinds of
soft failures
are the major reasons for causing SD card data loss problem.
Though SD card recovery sounds difficult, it can be done easily with the help of powerful data recovery software.
Here, we'll lay emphasis on
SD card recovery for Windows 10
: introduction to SD card & Windows 10, data issues on SD card & Windows 10 and how to achieve free SD card data recovery with MiniTool Power Data Recovery Free Edition V7.0 – the professional & reliable SD card data recovery freeware.
Tweet This Now
About SD Card
The letters S & D in term SD card respectively stand for "
Secure
" & "
Digital
", while the word card actually stands for memory card (
SD card is one specific kind of memory card
). As a kind of semiconductor-based
flash memory
card, SD card wins the hearts of public and manufacturers.
SD card is used by many users in different devices due to its portability and compatibility. Besides, it is relatively fragile when compared to other storage devices. Because of reasons like these, SD card problems happen now and then. So, we can easily find that Windows SD card recovery freeware is in dire need, in order to help users regain lost data from SD card.
N
ow, let's see some
basic errors
you may meet when using SD card.
SD Card Errors
Here, we'll introduce some of the
frequently seen SD card errors
, if you're encountering one of them, you should read the possible reasons and repair solutions carefully; if you have no such experiences, you still need to take a look at them since they may be helpful for you someday.
Note
:
Since Windows 10 is now widely used, we'll give suggestions on how to fix SD card errors on Win 10 computer when necessary.
SD card can be
recognized by computer
, but
not supported by mobile phone
: this situation often happens when the format of SD card is not compatible with mobile phone.
After you formatted the card on computer and then tried to use it in mobile phone, you may find it can't be used. The solution to solving this kind of problem and keeping data on this card is to format it again in mobile phone.
Device prompts "
Remove memory card and press OK
": when you actually see remove memory card error message, just like we show in the picture below, please follow the prompts to pull out the card, and then insert it to your device after a while. By doing this, you'll find the card can continue to work; yet, it will not last long until you meet the same problem latter.
Why does this happen? The direct reason to cause this problem is poor contact, which is resulted from memory card slot loose. Under such circumstance, our suggestion is to consider going customer service to have a comprehensive check on the device. The other thing you should do is paying enough attention when removing the SD card (plugging it into and unplugging it out from card slot/adapter).
Please look here to see full content of this problem in Microsoft Community.
Read and write speed
of SD card is
getting slower
: after frequent operations on SD card, a lot of disk fragmentation will appear, just like the internal hard drive of computer.
If we choose to manage the SD card by computer disk fragmentation in Windows 10, a series of problems tend to occur; some serious ones will even lead to the appearance of error messages during placing SD card back to electronic products like mobile phone.
Mobile phone suddenly
requires password
for accessing SD card, while you haven't set any yet: if you come across such situation, it is very possible that your SD card is infected with virus.
When you accidentally download/receive a file containing virus, you may perform some operations, such as opening it and installing it, to activate the virus. Once it is activated, it may set a password for the SD card naturally. At this time, you can format the SD card to try to clear the password.
Our suggestions
to avoid such problem are:
a)
. Do not accept any applications from strangers sent by short messages and especially Bluetooth.
b)
. Download things from authoritative sites or sites you can trust in.
c)
. Install a reliable anti-virus program if it's possible.
Mobile phone
can't access the network
until SD card is removed from it: the problem of unable to open the webpage or network having no response may be usually caused by incompatible third-party input method.
In this case, you should switch back to the default input method to try to solve the problem.
Unable to safely remove the SD card
from Win 10 computer: upon seeing this prompts in Windows 10, most of us will choose to unplug the card from it directly especially when we're in a hurry. However, when we put certain SD card into device after unplugging it, for using, we may find it is shown as damaged. If we connect it to Windows 10 computer again at this time, we may be disappointed by finding it also can't be used here now.
What could be the possible reasons for this?
Firstly, when a file/program saved on SD card is still running or when some data are still used by other programs, you'll not be able to safely remove your SD card from computer.
Secondly, even if you can assure all files and programs are closed, you may still fall into this embarrassing situation when just have finished copying large volumes of data to the SD card at one time.
So our suggestion to this is
copying less data at one time
and then repeating the copying action. When actually meeting the SD card shown as damaged problem, you are highly suggested to
recover data from dead SD card
firstly, and then, choose to format the card for using on Win 10 computer or electronic device.
After the SD card was re-formatted, it is still
displayed as unavailable
: usually when you want to remove all data from SD card or need to change file system of it, you'll choose to reformat the card. However, after that, you may find the card become unavailable.
At this time, we suggest you to remove SD card from device and then connect it to a win 10 computer to check the status of its file system. If there's nothing wrong with the file system, then you should turn to the "Disk Utility" in computer to try to repair.
Free SD Card Data Recovery
If you still failed to fix the error after trying the corresponding solutions we mentioned above, you'd better
choose the SD card data recovery freeware
– MiniTool Power Data Recovery Free Edition V7.0 – to start SD card recovery for Windows 10 immediately.
After all,
SD card data recovery
is always the most important thing. It is often more important than the SD card itself in many users' point of view.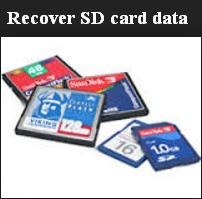 In addition to above errors, data can also be lost from SD card due to misoperation like accidental deletion of files or unintentional formatting of card. No matter what the reason is, please remember, the first thing you should do is always
recovering data
, unless they are all useless.
About Windows 10
Windows 10 is the
newest generation of operating system
developed by Microsoft Corporation. It is a cross platform and device application OS, and it's also said to be the last stand-alone version of Microsoft Windows release.
Within one year after the official release, all eligible Windows7 and Windows 8.1 users will be able to
upgrade to Windows 10 for free
. That's an important reason to illustrate why Windows 10 is so popular.
Later in this article, we'll focus on formatted SD card recovery, SD card photo recovery and SD card deleted file recovery on Windows 10. Now,
download MiniTool Power Data Recovery Free Edition V7.0
and install it to you Win 10.
Download Now
Here's all you need to know to complete Windows 10 data recovery with this free software.
Hardware Requirements for Installing Win 10
You must meet the following requirements before you can install Win 10 to computer.
Processor: 1.0 GHz or faster (support for PAE, NX and SSE2)
Screen resolution: 800x600 or higher
Firmware: UEFI V2.3.1 (support for secure boot)
Boot memory: 1 GB (32-bit) or 2 GB (64-bit)
Hard disk space: not less than 16 GB (32-bit); not less than 20 GB (64-bit)
Graphics card: Microsoft DirectX 9 graphics device with WDDM driver
This post is useful for fixing not enough space upgrade to Win 10 error.
Detailed Steps of SD Card Recovery for Windows 10
As an ordinary user, what will you do to
recover SD card on Windows 10
after discovering file loss? Perhaps, you do not have any ideas on what to do. But, please don't worry, we'll show you how to perform SD card recovery for Windows 10 step by step in different situations.
Preparations
: remove the SD card gently from mobile phone, digital camera, or other devices. Then, connect it to Win 10 computer via card reader/adapter to check whether the SD card can be recognized by Windows Disk Management or not.
If it can be detected normally, you can move on to the following steps; if it failed to be recognized, you should check the computer connection interface and the condition of SD card's physical components, trying to figure out the problem and then fix it.
Now,
run MiniTool Power Data Recovery Free Edition V7.0
– the fabulous Windows 10 SD card recovery freeware we just recommended you to download.
How to Perform SD Card Photo Recovery for Win 10
If you only want to
recover deleted pictures off SD card on Windows 10
, you may as well choose "
Digital Media Recovery
" from main window of software. This module will only detect media files like pictures, videos and audios for you. Click on the module to start.
Then, select the SD card shown in the drive list and press "
Full Scan
" to search for lost files.
At the end of scan, browse the found files and check the deleted pictures you need to recover by pressing "
Save
" button and setting a suitable storage location.
When all files are saved to appointed place, you can end the work to recover deleted photos from SD card.
How to Perform SD Card Deleted File Recovery for Win 10
When you need to
get back accidentally deleted files from SD card on Win 10
, you may as well choose "
Undelete Recovery
" since it will only search for deleted files to accelerate scanning speed.
The steps are similar: click on "
Undelete Recovery
" -> select SD card and press "
Scan
" -> check needed files from scan result and press "
Save
" to recover them to safe place.
How to Perform Free SD Card Format Recovery for Win 10
To
recover data from damaged/formatted SD card on Win 10
, you should click on "
Damaged Partition Recovery
", which is suitable for data recovery from inaccessible drive.
Watch the following video to know more information about Windows 10 photos recovery.
Then, follow this to regain data: select the SD card as suggested -> press "
Full Scan
" -> wait for the scan -> look through the files found on SD card -> check what you need to recover by pressing "
Save
" and appointing a storage path.
In short, no matter you want to recover lost or deleted data from SD card on Windows 10, MiniTool Power Data Recovery software can be your excellent assistant.
Share New Skills
SD Card Data Protection Suggestions
In order to avoid adopting software to recover SD card data on Windows 10, Windows 8 or any other operating systems, you should
notice the following things
:
Set password for SD card if possible.
Be gentle enough to remove SD card with proper steps.
Enable write protection on SD card with important files.
Preserve SD card in certain environment with proper humidity and temperature.
Backup SD card data on a regular basis and update the backups when changes are made.
Common problems related to partition recovery and our solutions: